One of the most common misconceptions about commercial carpet flooring is that all carpet is the same, however, there are some key differences between broadloom carpet and carpet tile.
There are four fundamentals differences between broadloom carpet and carpet tile:
Carpet tiles can offer greater design freedom than broadloom carpet, thanks to advances in the manufacturing process it is possible to choose carpet tiles in a vast range of colors, patterns, and designs.
Broadloom comes in big rolls of carpet, that means difficulty to transport and deliver to the job site & possibly install the whole area at once, meantime carpet tile can be installed in stages and it gives the installer the flexibility to move furniture around during installation which would save a lot of time.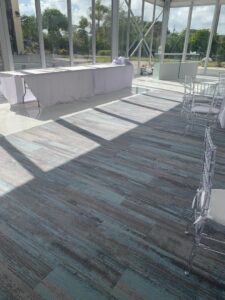 Because carpet tile comes in separate squares or planks if some part of the carpet gets spotted or wear out you can remove the damaged individual carpet tile and replace it with a new one.
Due to the size of the tile, you can store some carpet tiles for future replacements.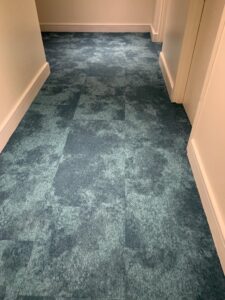 Normally when you order rolls of carpet, you can have a lot of waste, which not only costs you money but also becomes a storage problem, with carpet tiles you can be more exact with the amount of carpet you need for your project and as we mentioned before it is easier to store.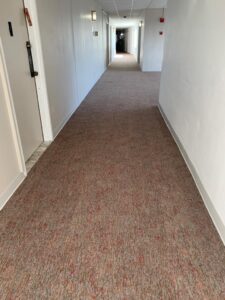 At Americarpet we work with hundreds of condominiums and offices, you are welcome to our showroom and we can help you find the commercial rugs that best suit your needs.
364 NE 167 ST Miami, FL 33162
T: 305 945 2973 / 305 978 2973
Americarpet@aol.com / edgar@americarpetfloors.com