Your Choice of flooring can affect the noise levels, comfort, cleanliness, and aesthetics of a classroom, and all these factors make an impact on the environment of the classroom.
Here are five advantage of choosing carpet flooring for your classrooms:
1) FLOORING THAT LOWERS NOISE LEVELS
The link between academic performance and high noise levels in the classroom is well documented.
There are different studies that conclude that the average classroom that has high levels of noise can cause high levels of stress.
That is why it is important to choose a good quality floor that ensures normal sound levels, in this case, a great option is Carpet which offers a reduction of sounds, such as footsteps and chair scrapes.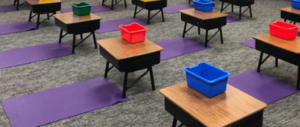 2) FLOORING THAT IMPROVES COMFORT
Classrooms that are too warm or too cold will be uncomfortable for students and provide another unwanted distraction.
Your choice of flooring can help to improve classroom insulation and reduce seasonal or daily temperature fluctuation. Using carpet will improve thermal comfort, for example in warm climates, the carpet will not heat up as dramatically as other floors, and in cold climates, it will act as an insulator between the ground and the classroom keeping the heat in.
3) FLOORING THAT HELPS TACKLE ALLERGIES
Carpet tile or Broadloom carpet usually traps the allergens in the fibers and keeps them out of the breathing zone until they can be removed by vacuuming, so choosing carpet can help to lessen the impact of allergens on student health.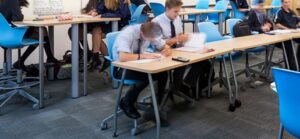 4) EASY TO CLEAN AND MAINTAIN
Vacuuming is quicker and less labor-intensive compering to another type of floor.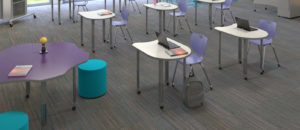 5) FLOORING THAT CREATES AN INSPIRING SPACE
Research shows that school design has a significant impact on student outcomes. Your classroom design can help to inspire and motivate students, by creating a positive learning environment.
Carpet tiles offer flexible patterning and color options, and you can even recolor existing designs to specifically match your school color.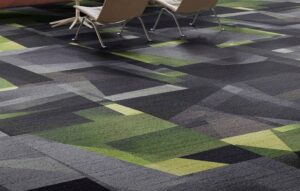 Visit our showroom
364 NE 167 ST MIAMI, FL 33162
305 945 2973 / 305 978 2973