When it comes to office flooring, carpet tiles are the choice for many businesses due to their versatility in design, easy installation, storage, and many other benefits.
Let us look at big companies that use carpet tiles in their offices.
PKWARE in Milwaukee, Wisconsin.
This carpet tile in different shades of orange adds a relaxed atmosphere to the office spaces of PKWARE.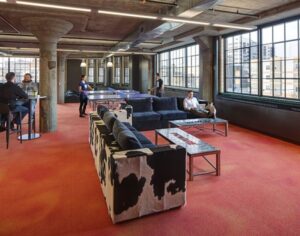 JDA Software in Scottsdale, Arizona.
This carpet tile brings a lot of sense of movement to the office.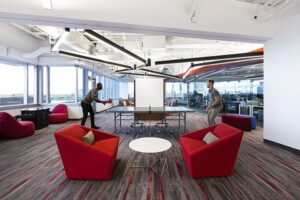 CISCO in San Francisco, California.
Light-colored carpet tiles can give your office a relaxed feel that is perfect for workplaces.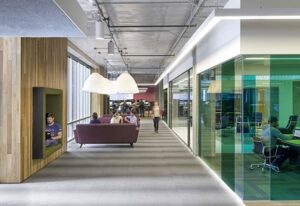 NBC Sports Group in Stamford, Connecticut.
This vibrant look works perfectly for large office spaces, but could easily fit into a smaller space.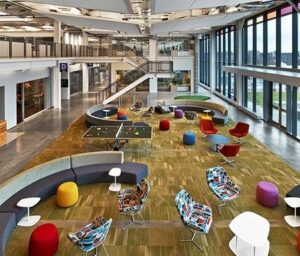 UBER in San Francisco, California.
This office design is sober and goes perfectly with a gray carpet tile that gives it a serious but friendly atmosphere.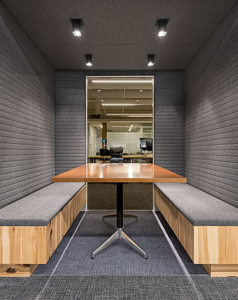 I hope you liked our blog, remember that we are here to help you find the best commercial carpet!
Americarpet Inc
364 NE 167 ST Miami, FL 33162
T: 305 945 2973 / 305 978 2973