For starters, what does LVT mean? LVT is an abbreviation for Luxury Vinyl Tile and VCT is an abbreviation for Vinyl Composite Tile. While offering similar looks, the two differ in terms of material makeup, cost, and installation. Designers can achieve more advanced visuals and sizes with LVT, allowing them to create more impactful environments with patterns, colors, and creative installation methods.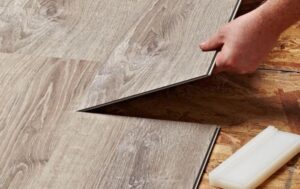 The material composition of LVT and VCT is different, which can help with the decision-making process. LVT is made from vinyl making it a durable hard surface with a protective layer. VCT however, is made of only a small amount of vinyl with limestone or other materials that result in a more porous option, meaning it needs consistent maintenance to uphold its structure and appearance.
LVT can be a much more durable product that comes with a thicker, more resistant core and a top coat finish that is factory applied for enhanced durability, While VCT tiles are typically thinner and use locally applied polish.
Then the maintenance costs, including chemicals and time, for VCT are higher than the initial cost and continued maintenance of LVT.
Both VCT and LVT are great options for high-traffic areas such as healthcare, education, or commercial spaces.
At Americarpet we can help you choose the floor that best suits your needs.
Americarpet Inc
364 NE 167 ST Miami, FL 33162
305 945 2973 | 305 978 2973
sales@americarpetfloors.com