Many people come to our showroom and when we show them a beautifully printed carpet, the first question they ask is what is a commercial printed carpet?
Printed carpet is any carpet that achieves high definition patterns and graphics using state-of-the-art manufacturing techniques that print directly on the unfinished carpet.
New technology made printed carpets available for the first time, more than 20 years ago. Since then, technical refinement, improvement, and development have enhanced design possibilities with printed carpet.
There are several common processes used to add color and patterns to commercial carpet:
Yarn dyeing: This is the process of coloring white yarn, with each fiber dyed a single color before being tufted into the carpet. Yarn dyeing typically adds a single color to each fiber, but a process known as space dyeing can be used to add several colors down to the length of the fiber.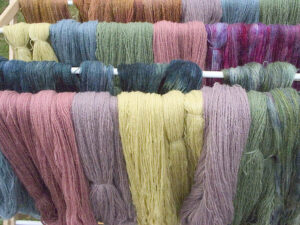 Continuous Dyeing: Continuous dyeing is a post-dyeing process, meaning the dye is applied once the carpet fibers have been constructed. The fabric is passed through a dye "waterfall" and by using multiple applicators and different dyes, it is possible to create a huge range of different colors and shades of carpet.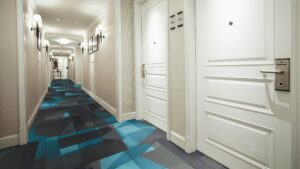 Digital Dye Infusion: This is the technical name for printed carpet. It uses the same dyes and fixing processes as yarn dyeing, but with the difference that the dye is injected after the textile has been constructed, with the dye penetrating directly into the carpet fibers.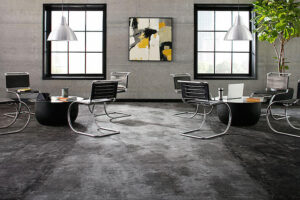 Different processes can be used to achieve different looks and will be suited to different projects, Americarpet has been in the flooring business for over 35 years, our team of professionals will be happy to assist you in the process of finding the best fit for your office, condo, or hospitality business.
Americarpet
364 NE 167th ST MIAMI, FL 33162
305.945.2973 | 305.948.2973
sales@americarpetfloors.com