When it comes to the healthcare industry, whether they are clinics, hospitals, emergency rooms, urgent care, or private practices, the material of the floors is especially important, fortunately, there is a wide variety of designs that meet key standards and requirements.
We are going to break down which are the most used and recommended types of flooring for the health industry.
First, we have the Luxury Vinyl Tile: This product is extremely easy to maintain and is built to last, but keep in mind that the floor must have a wear layer of 22mm or more to be effectively durable. LVT flooring is one of the most popular flooring products today, combining design and durability. This product can give a touch of elegance and professionalism to the waiting rooms of your private practice or clinic.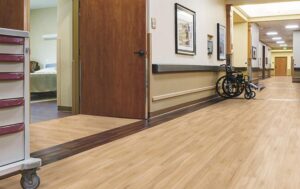 Second, The Vinyl Composition Tile (VCT): VCT is always an economical option. These tiles are a mixture of natural limestone, fillers, color pigments, and a thermoplastic binder. Though the tile is extremely durable, VCT is higher maintenance (stripping, waxing, polishing) than other vinyl floors.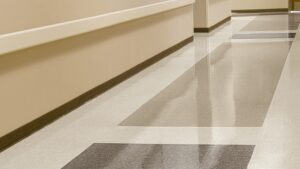 And Third, The Rubber floor: Rubber flooring is extremely popular in hospital settings. Rubber elevates interiors with near-perfect installation, durability, and versatile design possibilities. The dense rubber surface structure offers proven strength under pressure, withstanding even the harshest hospital conditions without sacrificing style.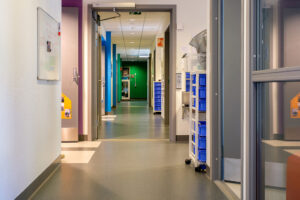 The floor you want to use depends on a series of factors to consider, come to our showroom and we will be happy to help you find the perfect choice for your flooring needs.
Americarpet Inc.
364 NE 167 ST MIAMI, FL 33162
305 945 2973 / 305 978 2973